Application & Document Review
Grant applications, loan applications, admission applications, journal articles, any information can be securely collected and then reviewed completely online. We custom build your data collection interface and then integrate it into the reviewing engine.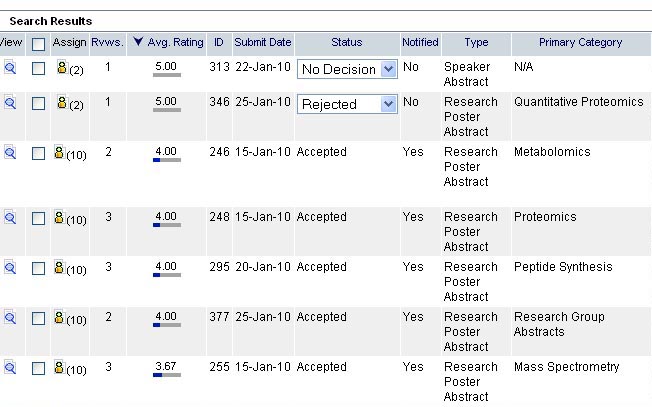 Sample summary screen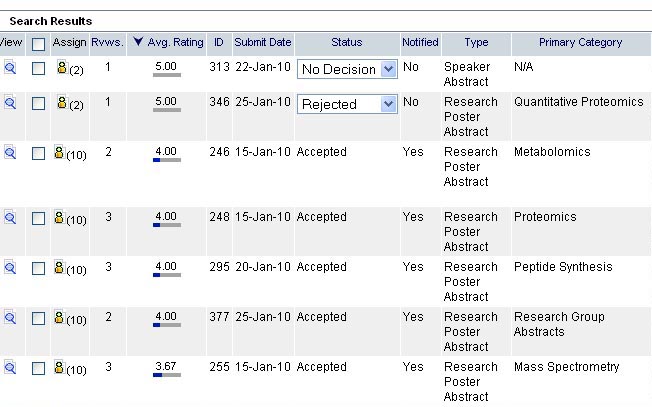 Applications can be assigned to any number of reviewers. Each reviewer can then rate and comment on the application. The control panel allows administrators to sort, search, accept, or reject applications, among other features.
The review module saves an organization time and money by eliminating emails or paper folders. The system is better than digital imaging, which is essentially paper on a screen, because the data is searchable and sortable by the reviewers.
Our review engine has powered:
Grant Applications
Document review and management
Automobile loan applications.
Scientific journal manuscript review.
Abstract submissions for conferences.
University admissions.
Contact us for a Web demonstration of the Application Review System.